Enneagram Type NINE "The Peacemaker" -- In-Depth Series
Time
6:30 - 8:30pm Mountain Time
Type NINE The Peacemaker
At their best Type NINEs are intensely alive to self and others, good-natured, and nice. At their worst they minimize problems to appease others, and are active yet disengaged.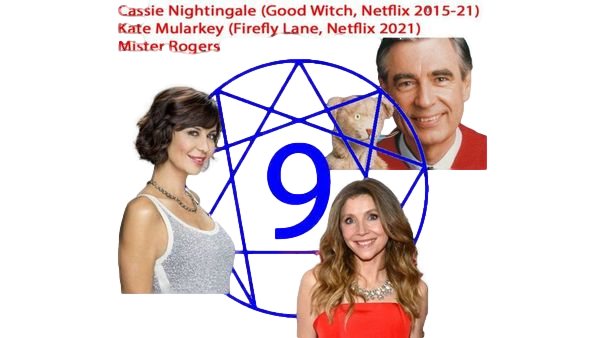 You will learn about NINEs with
• Synopsis with slides
• Panel discussion with participants
• Video clips in movies and interviews
Hope to see you there!
- Paul, Todd, and Beth
----------
BIO of Co-Facilitator Beth Kuper
Enneagram Consultant and Human Resources Recruiter
Member, Board of Directors, Enneagram Colorado
Professional Member, IEA-Colorado
Beth provides Enneagram Insight Sessions to clients who are interested in learning about their type to enhance their personal growth and spiritual evolution. She also uses the Enneagram in her recruiting work to help small business owners hire their support staff and cultivate team-building among their employees.
Beth@EnneagramColorado.org
----------
BIO of Co-Facilitator Todd Payne
Todd is a Certified Integrative Wellness Life Coach with more than twenty years' experience facilitating intentional transformation for individuals and organizations. Todd specializes in teaching and implementing the Enneagram to discover and understand patterns of thought, feeling, and action to increase awareness and empower positive change. Informed by the latest in neuroscience, behavioral science, and the science of coaching, and with the Enneagram as a roadmap, Todd empowers his clients to clarify direction, expand empathy and communication skills, deepen relationships, and grow happier. Learn more about the Enneagram and Todd's classes and coaching at toddpaynelifecoach.com.
-----
BIO of Group Leader and Co-Facilitator Paul Paiva
Rev. Paul Paiva, M.Div., M.A., is a devout egalitarian Christian who is sex-positive, LGBTQIA-embracing, poly-friendly, and kink-friendly. For 17 years he has taught the Enneagram as a tool for personal growth to couples, individuals, and groups, and has served 9 years for Enneagram Colorado, as a board member or its President. He does couples counseling, pre-marital prep for engaged couples, and is a certified and licensed intimacy and sexuality coach. He is a former Roman Catholic priest who performs romantic and entertaining wedding ceremonies.
https://CoCreativeIntimacy.com
https://CoCreativeEnneagram.com
Paul@CoCreativeIntimacy.com
-----
ATTENDANCE will be ONLINE via a Zoom link that is available after you register (FREE), or email PaulP@CoCreativeIntimacy for any logistical special requirements.
6:30 Meeting STARTS PROMPTLY. May I suggest joining at 6:20 or 6:25 in case any technical glitches need to be solved in your environment.
-----
AFTER the meeting, we will have ONLINE SOCIALIZING; keep handy your favorite chardonnay, hot cocoa, or nachos!