Grace Pointe - Developing Emotional & Sexual Intimacy - Workshop for Couples
Grace Pointe Seventh Day Adventist Church
Women's Ministry Presents
This is an exclusive engagement offered to members of this church.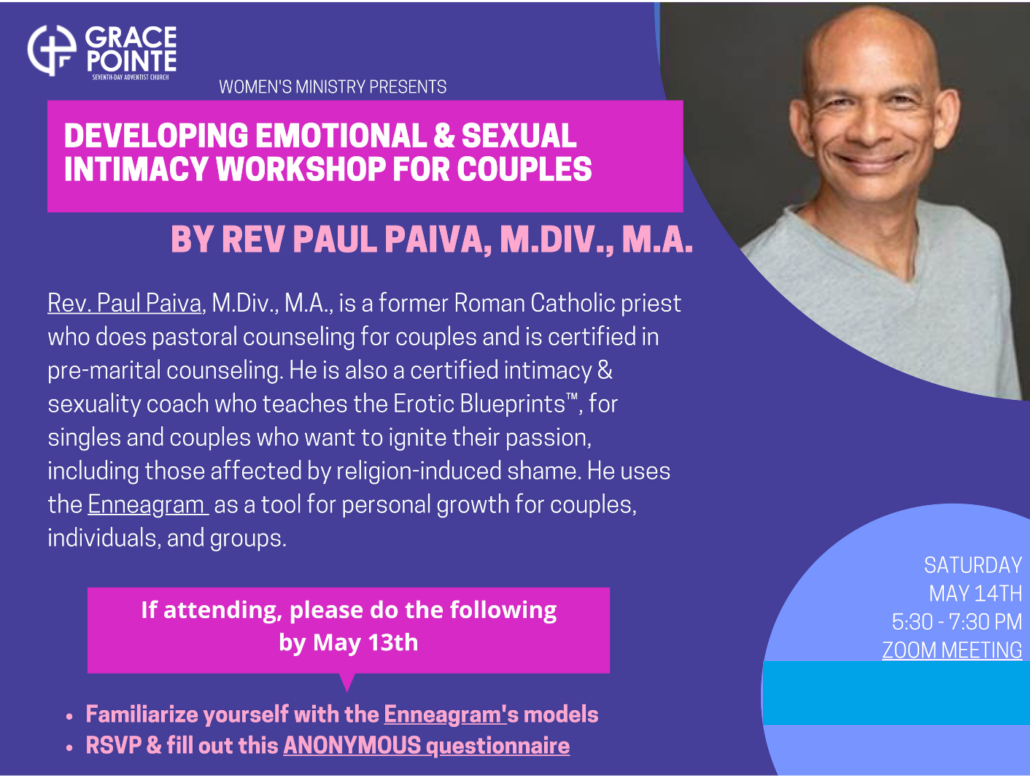 Has this ever happened to you
In your marriage, you had good/excellent sexual chemistry at the beginning, but after 5, 10, 15+ years the chemistry has waned.
You have been (mis-) labeled as the uninterested party, or the one with a low libido.
You want more passion and pleasure, but your partner is satisfied and you are perplexed.
You have a solid relationship, but you may be getting bored with your sex life, yet you are committed to growing in love and intimacy with your partner.
If any of the above applies to you, you might enjoy learning about the five styles or blueprints of sexual pleasure!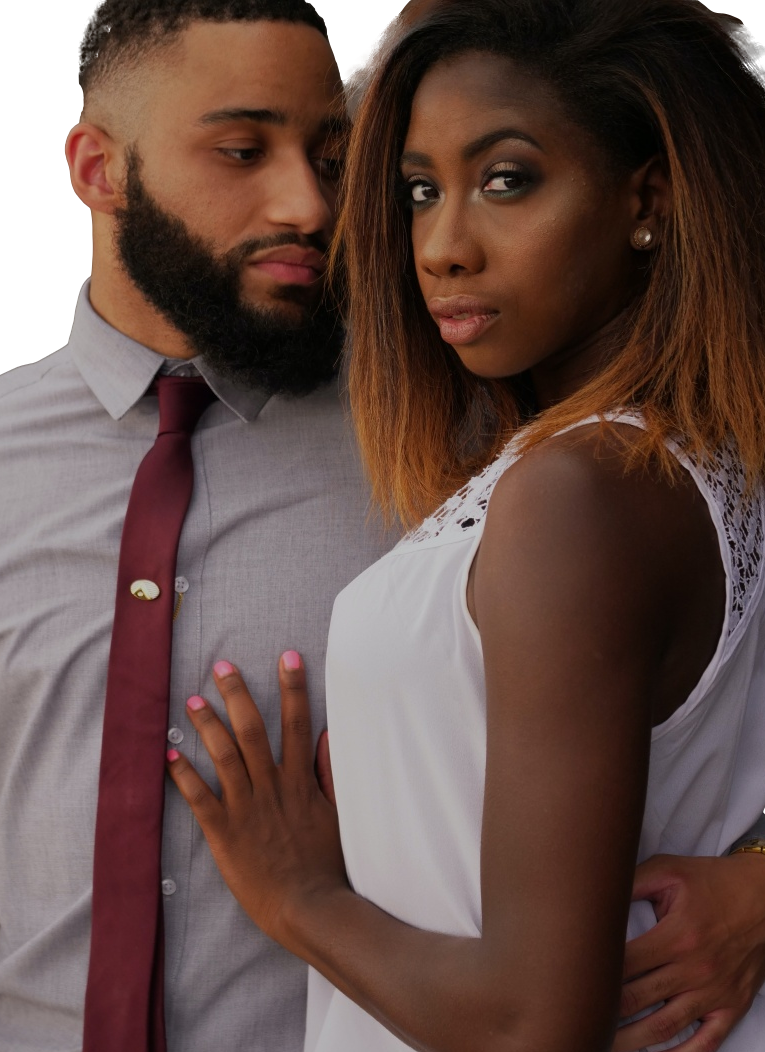 Paul Paiva, M.A., M.Div.
Instructor